The #MeToo movement has been challenging the status quo on several industries and countries across the world over the last few months. There is much work to do to achieve full equality and outcast abuse from all societies.
Anyone (female or male) that has been abused and wants to speak up should be able to do so freely. But I personally feel the conversation should not be restricted to denouncing those that have abused others but educating everyone constructively on how to stop this from happening.
Being a victim of abuse is not confined to a single sex. It isn't also confined to a single practice or action, abuse takes many forms and shapes as we can see in the brave testimonials from people across the world.
One of the definitions of abuse is "use or treat in such a way as to cause damage or harm". This stresses the effect on the receiver as the trigger to qualify something like abuse or not. The focus should be on how the person perceives/feels the action, not only the action in itself. Some forms of sexual abuse like rape are punishable by law but not all forms of abuse are and that doesn't mean someone hasn't been abused. The moment your boundaries are compromised and you feel uncomfortable something has gone wrong, and you are in sexual abuse territory.
Denouncers of the movement say people are taking compliments out of proportion, how is flirting and dating going to survive? Some people are being accused of placing the hand on the knee, surely that is not that big of a deal some say. I can understand the argument from people like Margaret Atwood saying all human beings have the right to a defence, even those accused. I can even understand those (usually men) that say they were not aware of how people felt about their actions and how surprised they are about the number of people around them that have been abused. Since everyone has a different level of tolerance one person can receive something like a compliment or a joke and other like something offensive or abusive. This could potentially be confusing to some people although it should never be used to justify abuse or dismiss complaints from someone. That is why for me expressing our own boundaries is as important as teaching people to respect the boundaries of others, whatever those are.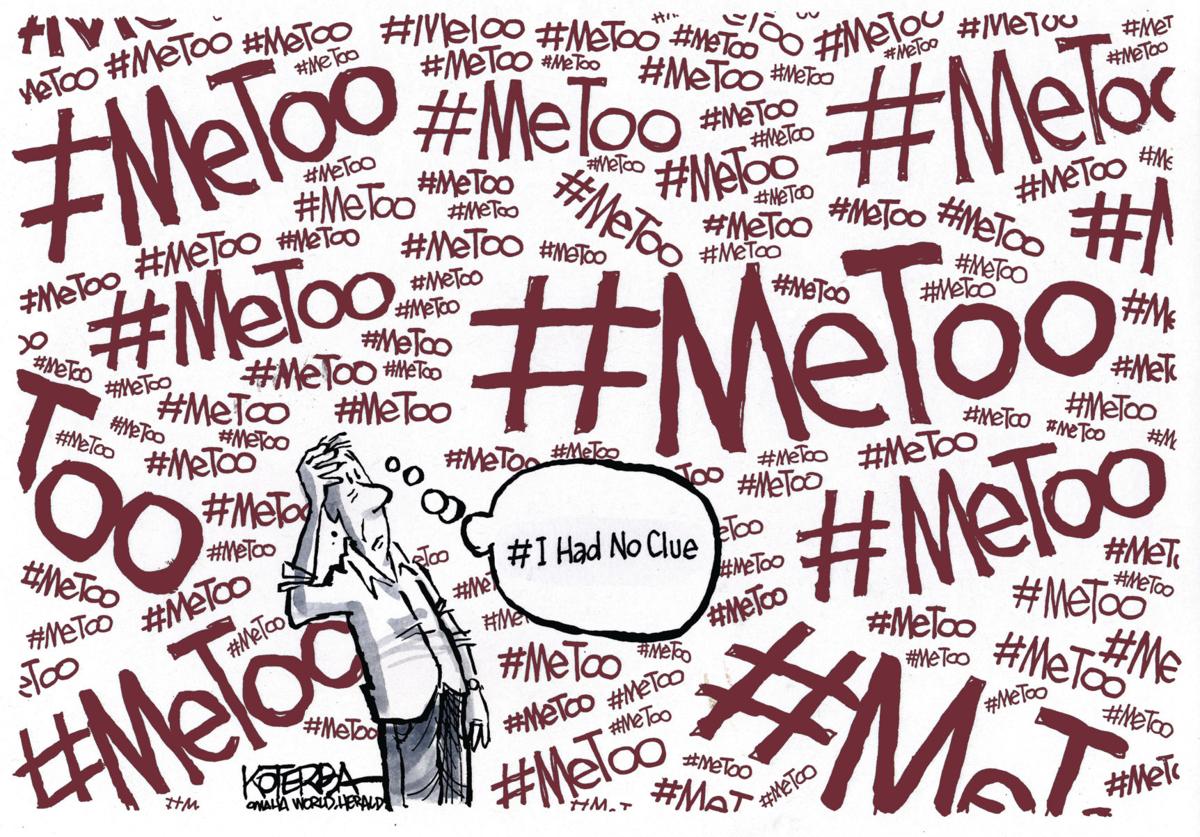 In all this back and forth people are focusing more on the allegations rather than a basic principle at the heart of any abuse. Is not only about the acts themselves, how people felt because of them is as important, especially in those situations where the law does not provide guidance. And that is a big component to identify abuse and work to remove it from society. A hand on the knee may not be a big deal to someone, but if you are uncomfortable it is a big deal for you and no one should be criticised for having different boundaries.
We all have a responsibility to be more open about our personal boundaries and express discomfort if necessary. What we feel is acceptable in each circumstance and what it is not. How many times we let people do something cause we don't want the difficult conversation and receive criticism just for trying to set up our boundaries.  Victims don't deserve abuse of any kind and victims are not to blame. The abuser is in the wrong, always. But I think we all should call out unwanted behaviour to educate each other and facilitate change. If you don't like to be touched by strangers and a stranger touches you,  the stranger has done something wrong to you and you should feel empowered enough to make some sort of gesture to express discomfort and the other person should pay attention enough as to not to cross that boundary again. For me teaching respect for others goes hand in hand with expressing our boundaries.
Unless we start talking widely about constructive ways of having these conversations we will keep hearing about abuse stories. Denouncing abuse is necessary and it is definitely proving to increase awareness and promote the creation of safer places for victims. But for me, real change will come when we educate each other to stop the abuse from happening in the first place. I hope that conversation overpowers the analysis of allegations soon.